As we lead up to our 5 YEARS OF ROCK anniversary show, we'd like to remember the many alumni who got us here...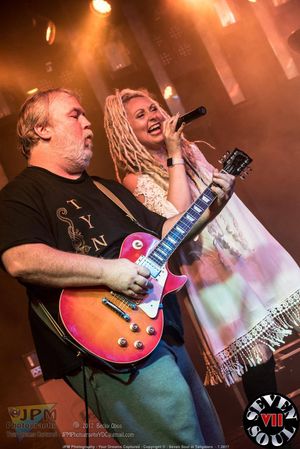 Once again, we found ourselves short one voice. After an extensive search, the only one who made the cut was Kat Johnson (2016-2017). She enthusiastically jumped in to complete the Seven Soul lineup, and gave us everything she had. Her positive attitude and love of music brought out our best, and we're so pleased she's reuniting with us at our anniversary show, Seven Soul celebrates 5 Years at Q Bar | Glendale Heights! Don't miss this chance to see her perform with Seven Soul once again!
And, that concludes our roundup of Seven Soul past members. Be sure to join us on April 27 for this special "Seven Soul family" reunion and celebration of our past members. But, we're also celebrating our present lineup, which is poised to rock us into the future. It's going to be an extra special night of fun and feels... be there!