As The Byrds once sang, "To every thing there is a season, and a time to every purpose under Heaven."
Well, the time has come for us to stir the Seven Soul pot and retool.
To that end, three of our members are moving on: Frances Giagkou, Steve Mateja, and Pete Misic... you are all top-notch musicians, and it has been our privilege and honor to share the stage with each of you over the years. We enjoyed every minute, and we wish you great luck in your future musical journeys!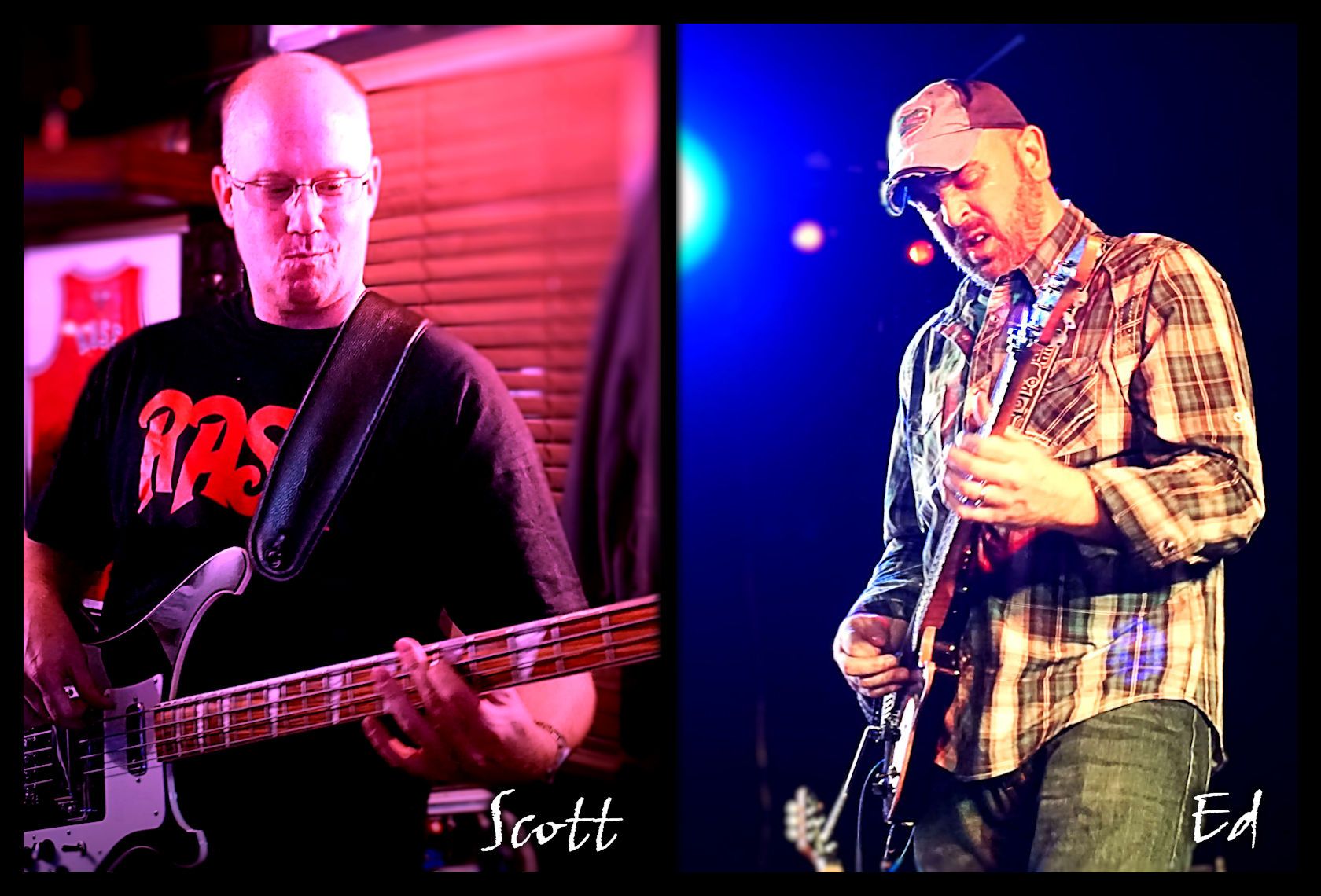 It's never easy to fill the shoes of our departing members. However, we're very happy to announce the arrival of these two accomplished musicians:
Ed Michener • Guitar
Southsider Ed joins our strings section, applying his signature tone to Seven Soul's variety of covers. Ed grew up frequenting infamous southside blues haunts, eventually playing in cover bands throughout Chicagoland. You may have seen him hit the stage with his most recent band, the 90's/00's alt rock cover band, Tequila Mockingbird. 
Scott Studinger • Bass
Scott comes off as an unassuming, somewhat shy and nerdy nice guy. But, don't be fooled... Scott is a bass BEAST! Music is Scott's passion. You'd never know, but Scott didn't pick up a bass until college! Thirty years later, Scott is still learning and mastering his bass, influenced by musical giants Geddy Lee, Chris Squire, John Paul Jones, Geezer Butler, Jack Bruce, John Entwistle, and Steve Harris.
Ed and Scott both bring their own brand of awesome to Seven Soul, and you are invited to experience our new lineup, with a (mostly) new set list, at their first show—Come show them some Soulmate love!
THE CUBBY BEAR • Wrigleyville
BLACK FRIDAY (Friday, Nov. 23)
at 7:30pm
Check our calendar for all of the details and tickets.
See you there, Soulmates!